Welcome back to another edition of the Financial Panther Side Hustle Report. Each month, I document exactly what I made using different sharing economy and gig economy apps. I started documenting all of these different side hustles back in 2016 (over three years ago) and it's amazing to me that I've been able to keep doing this for so long. My hope is that by sharing this information with you, you'll be able to gain a better understanding as to what you can make doing these gigs and hopefully get some ideas about how you can incorporate some of these side hustles into your day-to-day life. 
Since I quit my job back in March, all of my monthly income has come from two things – the money I earn from these various side hustles and the income I generate via this blog. I don't share my blog income, mainly because I feel like blogging is very different compared to the type of stuff I write about in these reports. Blogging also feels much less relatable compared to these gig economy side hustles, which I think almost anyone can do. 
What I can say is that when I combine my blog income with my side hustle income, I'm able to generate a full-time income that matches what I made at my last job as a full-time attorney at a non-profit. It's made this transition from full-time employee to self-employed writer/side hustler much less scary (although the fear is still there since I'm still figuring things out).
That said, let's take a look at what I made from the sharing economy and gig economy in November 2019. Below is a breakdown of my earnings for last month:
Side Hustle Income for November 2019
Total Side Hustle Income for November 2019 = $3,233.67
November was an interesting month because I did a lot of traveling. At the start of the month, my wife and I went to Chicago to attend one of her yearly dental conferences. In the past, I haven't been able to go with her due to my work schedule, but this time I was able to tag along since I don't have a real job anymore. It's one of the big benefits of going out and doing my own thing. Instead of my life fitting around my job, my job can instead fit around my life.
We ended up spending two nights at the Chicago Waldorf Astoria, which we paid for by using two Hilton free weekend night certificates that she earned from an American Express Hilton Business Card. She also has Hilton Diamond status, which helped us get an upgrade to a small suite with a fireplace. The remaining two nights were at an Airbnb close to the convention center.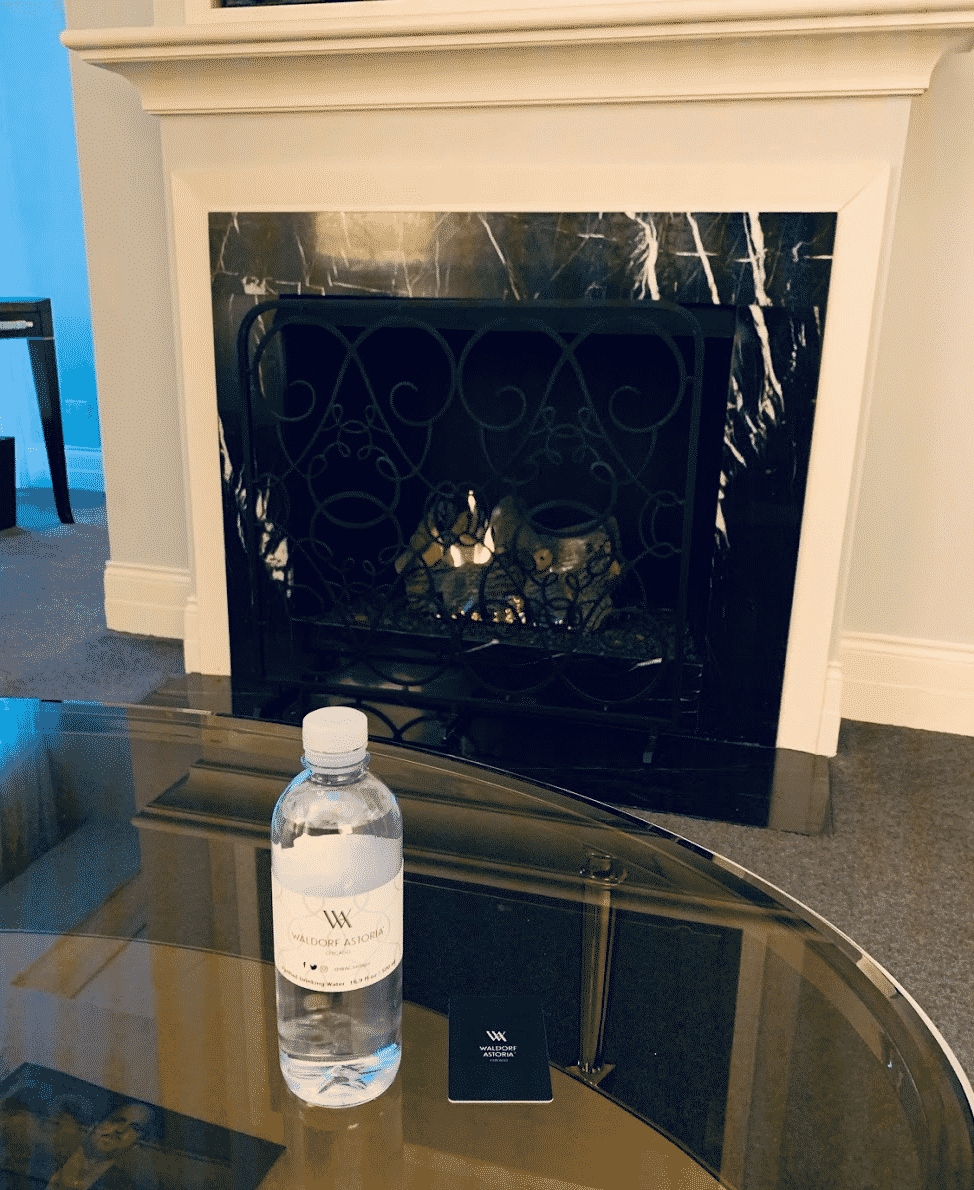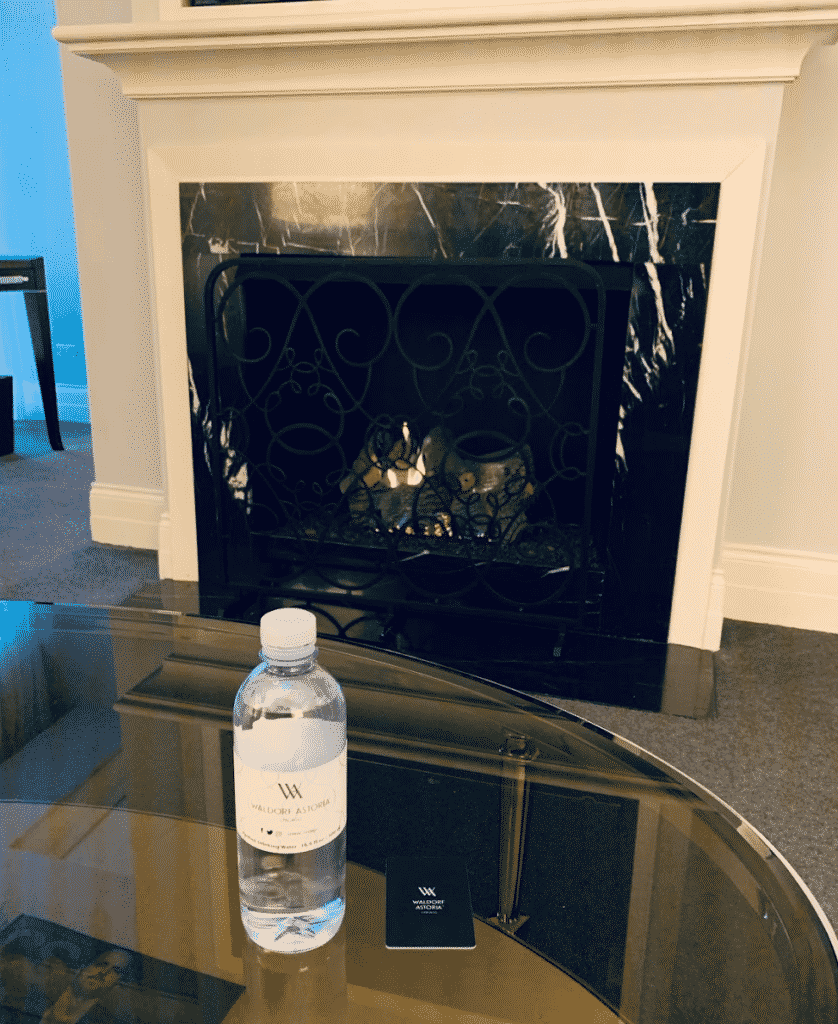 We then went back home for a few days and were then off again to visit a friend in San Francisco. We stayed at my friend's apartment in Mountain View and did a little bit of exploring in the city while he was off at work.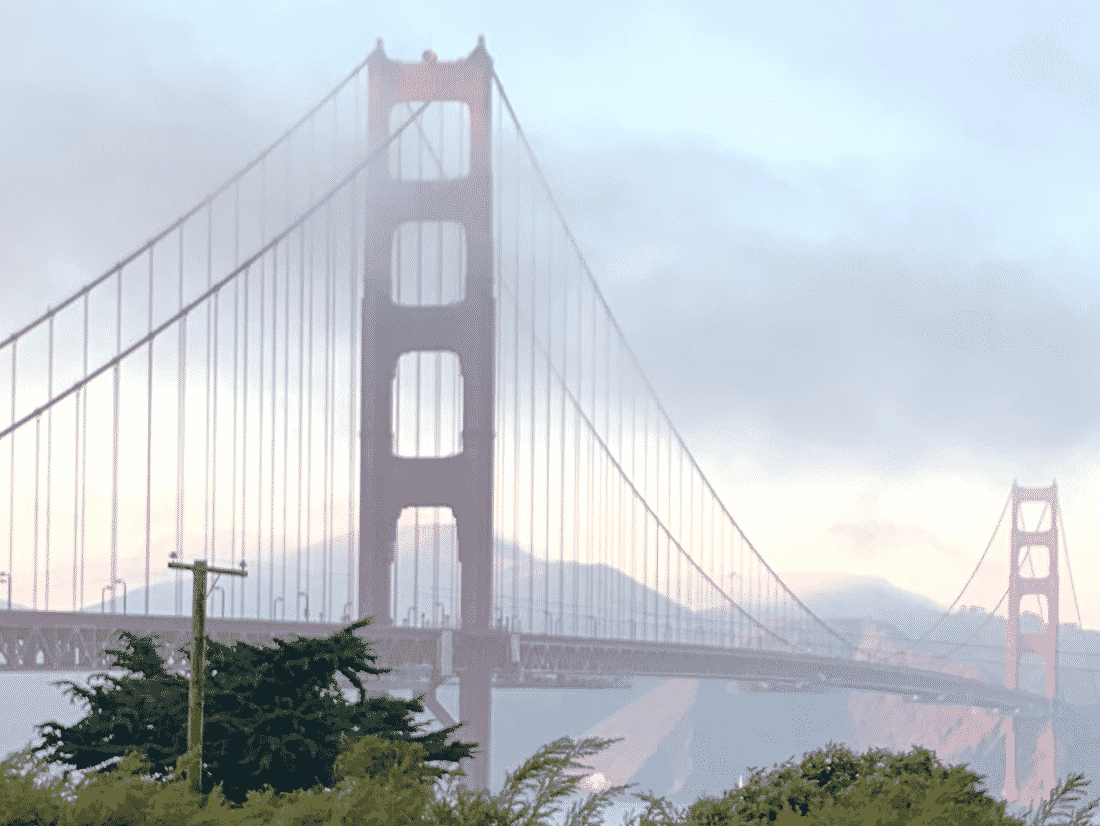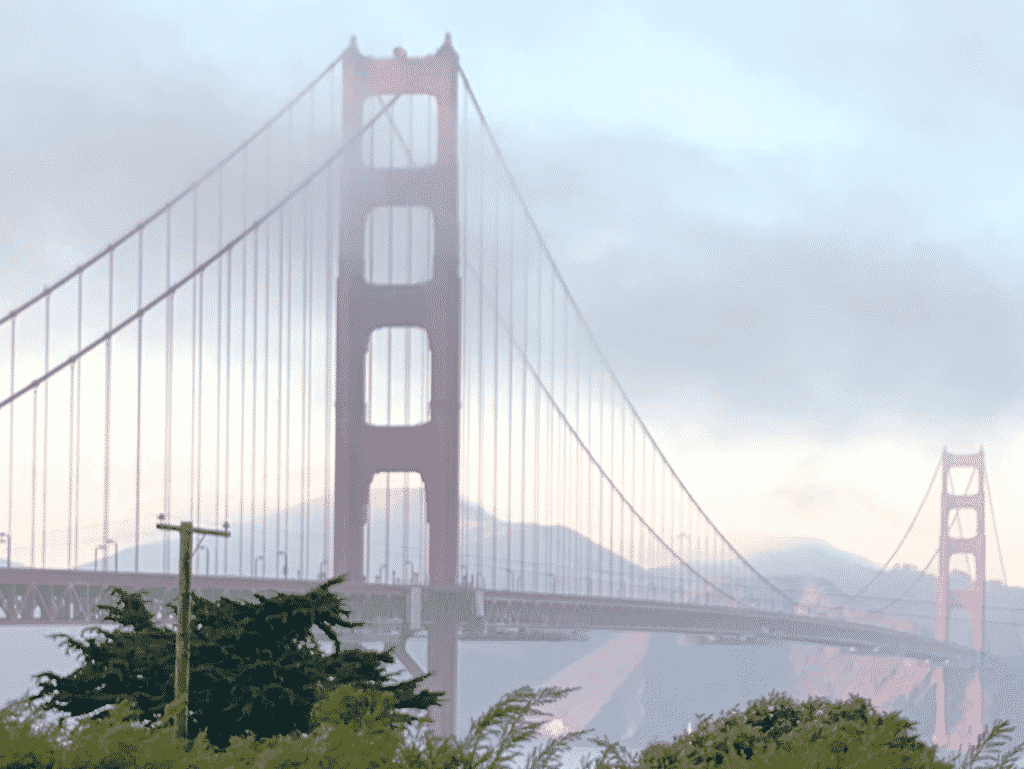 After returning from San Francisco, we then had two weeks back home before we were off again for our Thanksgiving trip. Earlier this year, we decided to burn 130,000 Hyatt points in order to spend a few nights at Miraval Arizona, an all-inclusive resort and spa outside of Tucson. The cash price for the stay would have been $3,800, but we ended up staying completely for free thanks to travel hacking. This was the first time we'd ever been to an all-inclusive resort and the experience was better than either of us could have imagined.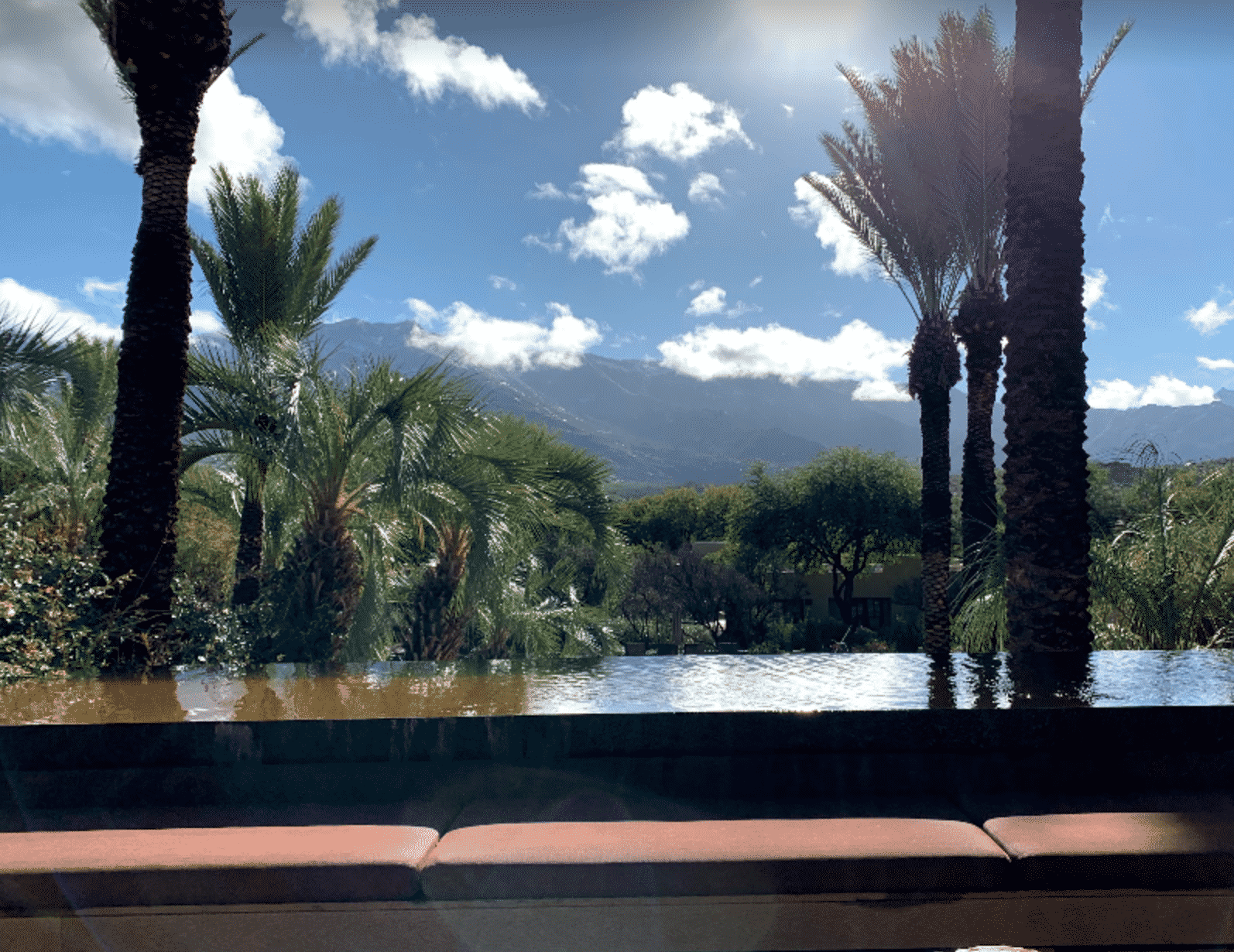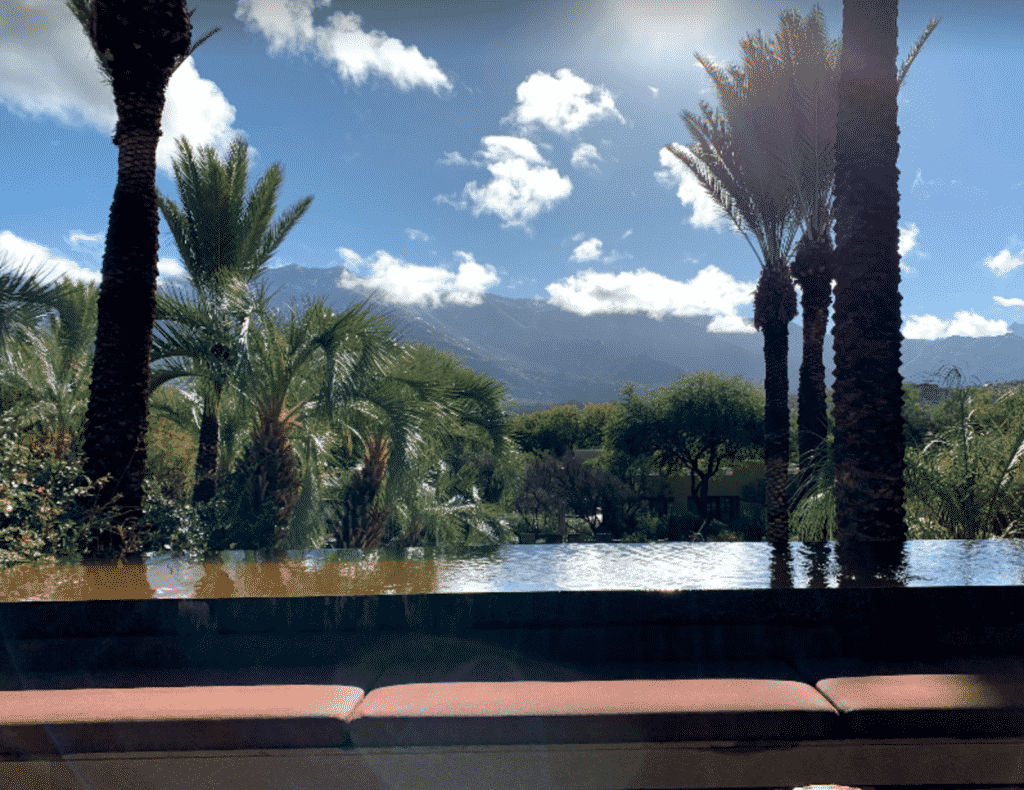 Needless to say, all of this travel should have impacted the amount of side hustling I was able to do during the month. But a few things were able to prop these numbers up. Let's take a look at how I did it. 
Airbnb Income: $1,928 
We had a huge Airbnb month in November, primarily due to our strategy of renting out our entire house on Airbnb while we're traveling. As I mentioned previously, my wife and I went on three trips this month. This gave us a number of opportunities to rent out our entire house on Airbnb and generate some significant income for us while we were on the road.


We ended up getting our entire house booked for two of the three trips we took in November. The first booking brought in about $450 for a weekend. The second brought in $1,050 over the Thanksgiving weekend. We weren't able to get our entire house rented for our 4 day trip to Chicago at the beginning of the month, but we were able to get the spare room rented for three of the nights we were gone. This brought in about $150, which was better than nothing, especially since we weren't even home during that stretch. 
The remainder of our month involved renting out the guest room to the usual type of guests we get. One person stayed with us for a few nights to attend a conference on campus. Our other remaining guests were in town for residency interviews. 
These two strategies of generating income from our home – renting out the spare room in our house and renting out our entire house when we're traveling – have worked out well and I really think that most people could do this. Even a few hundred bucks a month could have a significant impact and can subsidize the cost of your home.
If you have extra space and want to earn extra income using your home, you can sign up to be an Airbnb host using my referral link.
Airbnb is also one of the most affordable ways to travel. If you've never used Airbnb, sign up for Airbnb with my link and you'll get $40 off your first stay. 
Rover Income: $63.75
November is typically a high earning Rover month due to people looking for sitters over Thanksgiving weekend. However, since my wife and I were out-of-town for Thanksgiving, we weren't able to watch any pups, which is why our November earnings were lower than normal. 
We ended up watching one dog during the month – a repeat dog that we've watched for several years now. This pup is pretty easy to watch and generally fits in well with our day-to-day lives.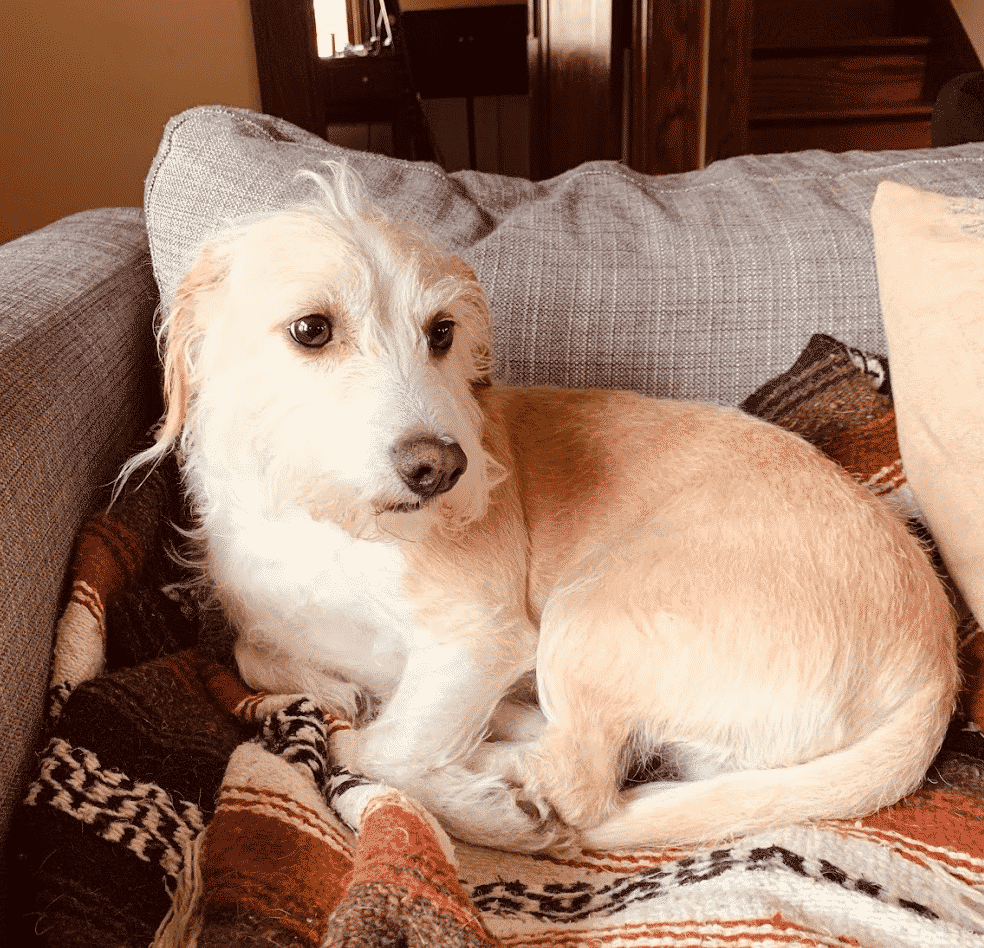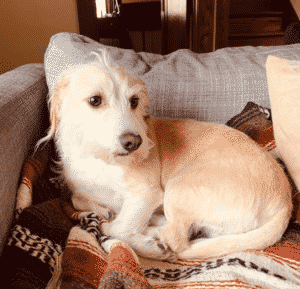 It seems like Rover generates a solid $3,000 or so each year for me, which I'm pretty happy with considering that this money feels almost passive. Yes, it does involve some work, but since I'm generally watching the same dogs, plus I have to take care of my own dog, it really doesn't feel like I have to do anything extra.
If you're interested in making money dogsitting, you can sign up to be a dog sitter on Rover using my referral link. It helps me support this website.
Postmates/DoorDash/Uber Eats/Amazon Flex/Grubhub Income: $371.98
November was an interesting food delivery month. Below is a breakdown of my earnings on each platform in November:
What makes this month particularly interesting is the fact that a decent chunk of this delivery income was generated while I was on the road. I wrote about this last month, but the unique thing about the gig economy is that you can use it as a method to make money while you travel.
In this case, I spent four days in Chicago while my wife was attending a conference. Since I had time to kill during the day, I went ahead and spent a lot of my time biking around and exploring the city. I think doing deliveries and biking around a city is definitely an underrated way to view a city. It really makes you feel like you're a part of the city when you're on two wheels.
In terms of costs, the Chicago bikeshare system cost me $16 for a 24-hour day pass, which means that once I made $16, I covered the cost of my bike for the day and was now riding for free. This worked out well since I was already paying for the bikes anyway as my primary mode of transport.
If you want to get an idea of my movements when I'm doing deliveries, check out my location timeline during one of the days I was in Chicago. As you can see, doing deliveries and other gig economy stuff is not a bad way to get around and explore.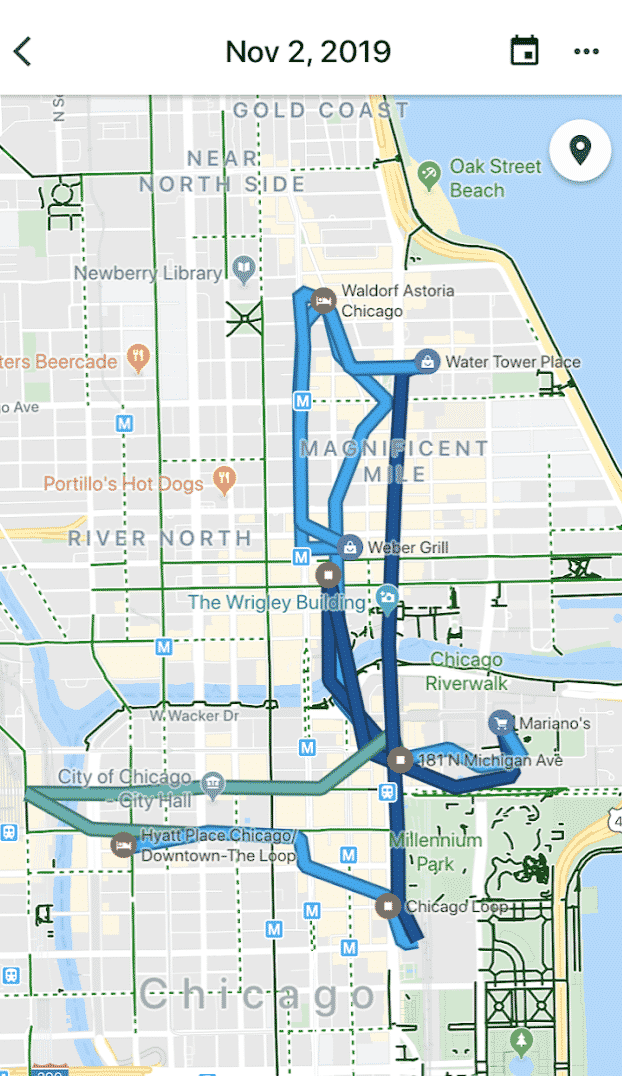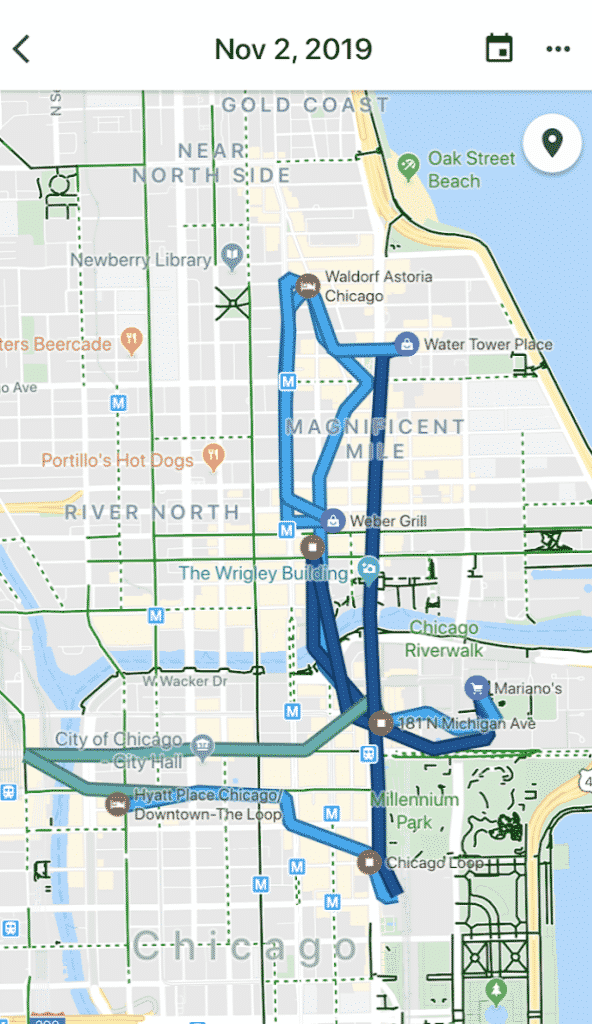 Wag Income: $109.30
Just like with deliveries, Wag was also interesting this month because I used it a bunch of times to make money while I was traveling. In addition to walking some of my usual clients in Minneapolis, I also did a few walks in Chicago and did one long walk in San Francisco while my wife and I were already walking around.
Below are some pictures of the dogs I walked. One thing I like to do is grab walks with funny looking dogs that I don't encounter much in my normal life. In Chicago, for example, I spotted this hilarious English Bulldog that I knew I had to walk.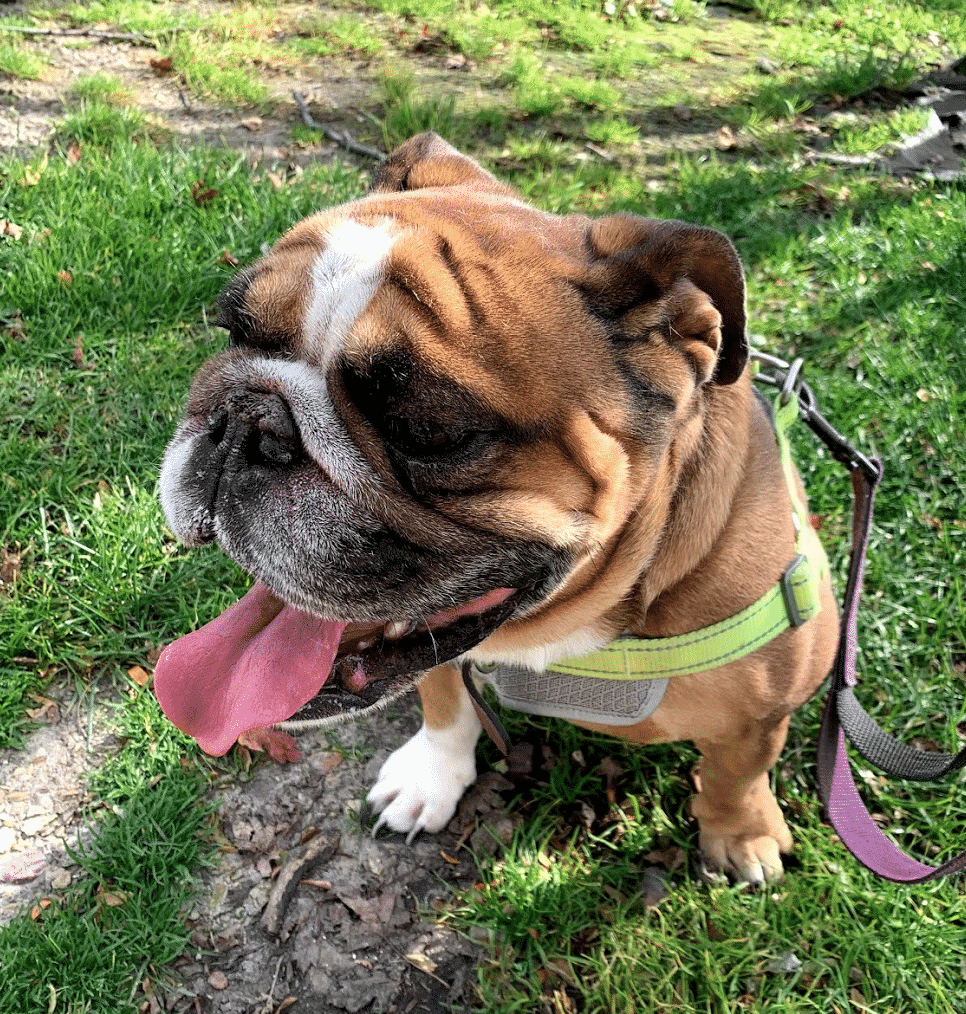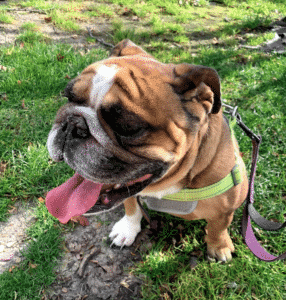 In San Francisco, my wife and I did a 60-minute walk with a Bernese Mountain Dog around Fisherman's Wharf. What made this work out really well is the fact that we were already walking around and exploring that area when the walk popped up, so it's like we got paid to explore the city. 
I've written about Wag in previous posts, so be sure to check out my in-depth Wag post if you want to learn more about how Wag works.
Bird/Lime Scooter Income: $379.51 
My Lime income took a hit this month because of the weather. Since November was colder than normal, fewer people were riding scooters, which meant that the scooters didn't run out of battery as fast. As a result, there were fewer scooters to charge. Then, around Thanksgiving, the scooters were pulled from the streets for the season due to a Thanksgiving snowstorm. I'll now have to wait until the spring before I can start charging scooters again.
For the year, I ended up making a little over $4,800 charging scooters from May through November. That's pretty incredible – enough to almost fully fund a Roth IRA.
Shipt/Instacart Income: $115.62 
November was an interesting month on the Shipt and Instacart front. I ended up doing a bunch of deliveries with Shipt while I was in Chicago and I also did my first deliveries in years on Instacart (the last time I did a delivery with Instacart was way back in 2016). 
Shipt is something that I've been doing fairly regularly, mainly because I'm testing myself to see if I can get better and faster at it. I also find shopping for groceries weirdly addictive. One nice thing is that Shipt sent me a free bag and some shirts for completing my 30th career delivery. I wasn't expecting that and the bag they sent me is actually pretty nice.
I also did a few Instacart deliveries while I was in Chicago. It's been a long time since I've done an Instacart delivery, but I found a few deliveries that made sense to do and thought I'd give it a shot to see what the experience was like. I found the experience to be enjoyable, but I did feel like Instacart scammed me. It turns out that once you hit $27 worth of earnings, Instacart automatically deducts those earnings and sends you a bunch of insulated grocery delivery bags that you don't need. I complained about being charged for something that I didn't want or need, but they basically told me "tough luck." I did manage to sell those bags on eBay for about $22, so I was able to at least recoup most of my losses.
In terms of breakdown, here's what it looks like for November between Shipt and Instacart: 
If you're interested in learning more about Shipt and how it works, be sure to read my in-depth post about what it's been like to work as a Shipt Shopper. I don't have a post about Instacart, but it works fairly similarly to Shipt. 
Trash/Flipping Income: $117.57
Once again, I sold about $100 worth of stuff that I either found in the trash, bought at Goodwill to flip, or was just stuff that I had around my house that I wanted to get rid of. I didn't have any particularly interesting sales this month, so not much to report here. The main takeaway from this is that most people have more stuff than they think – and there really is money sitting around if you're willing to look for it.
Job Spotter Income: $16.85
Job Spotter was down this past month, and some of this can be attributed to some recent changes that have been made to the Job Spotter app. The short of it is that under the current model, you get paid very little for hiring signs that others have already photographed. However, signs that haven't been photographed by anyone are worth a lot more now – often $2 or more. I still think that making $10 to $20 is very feasible for most people with active lifestyles and it's still a no-brainer app that everyone should have on their phone.
Read my review of Job Spotter if you're looking for more info about how the app works. 
WeGoLook Income: $36
WeGoLook seems to be pretty consistent for me. I did two WeGoLook gigs in November. Both of them were car inspection gigs that were near my house and didn't take me very long to do. Assuming you pick gigs that are close to you, this app is generally very profitable and it's why I still do them.
Gigwalk/EasyShift/Field Agent/Merchandiser Income: $13
I ended up making $13 from doing three very easy Field Agent gigs. These gigs involved taking photos of the drive-through menu board at McDonalds and Burger King. I ended up picking up three of them that were near my house and each one only took me a few minutes. Field Agent worked out well also since I was able to complete these gigs while I was out doing deliveries. 
I don't use these apps too much since I don't find them super lucrative. However, when used correctly, they're not a bad thing to add into your side hustle repertoire, especially if you see gigs at places that you're going to be at anyway. 
ProductTube Income: $10
ProductTube, I think, is a very underrated and underutilized app. This app pays you to do video responses to a couple of questions. You do these video responses at specific stores, mainly grocery stores and convenience stores. In terms of time spent, this is a lucrative app, since it seems like most of the gigs pay you $10 or more to make a 5-minute or less video. That's a really high hourly rate when you do the math.
I did one ProductTube gig in November – a short video that I made at Target for $10. The video only took me 5 minutes to complete, so it was definitely worth my time. I'd say most people should definitely download this app and see if it works for them.
Google Opinion Rewards/1Q/Surveys On The Go Income: $30.09
The three survey apps I use were all solid once again for November. Below is a breakdown of my earnings for each of these apps in November:
I really do think that it's worth downloading all three these apps simply because they're really easy to use and they surprisingly add up to a decent amount of money over the course of a month. In particular, Surveys On The Go has been really good. I started using that app in March and have already made close to $150 for the year without having to do very much work at all.
Secret Shopping Income: $42 (plus $372 of free food)
I made $42 in profit from secret shopping in November. In addition, I also received $372 worth of free food from doing restaurant secret shops. This is not bad at all.
If you're looking for a strategy to lower your food expenses, secret shopping is something that you definitely need to consider. I wrote a post several months back about how I've been using secret shopping to hack my food expenses and this is something that a lot of people could do, but simply don't know about. I think it's worth reading that post to get an idea of how you could incorporate secret shopping into your own life. It's been pretty incredible how much free food I've been able to get on a monthly basis!
And that concludes the November 2019 Side Hustle Report!
I'm pretty happy with how much income I was to generate in November, especially when you consider that I spent almost 1/3 of the month on the road. If I can do this, I'm pretty sure most of you can do this too (or at least do some of what I'm doing). And who knows, if you're crazy like me, you might even find this stuff fun to do.
I really hope this post helps you and gives you some ideas about what you can do to generate extra income. There are a lot of opportunities out there. You just have to be willing to try things out. 
Thank for reading and comment below if you've tried out anything I've written about. I'm always interested in hearing how others are doing.